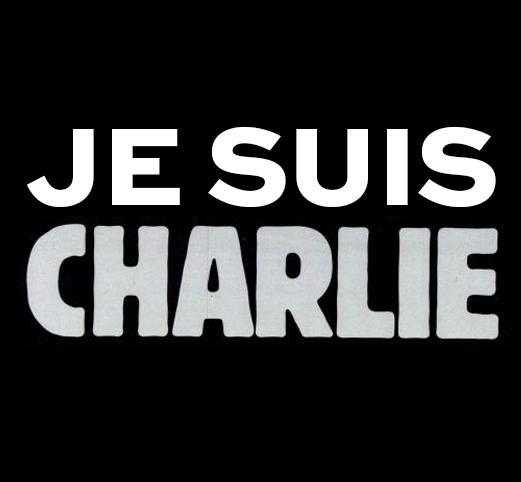 It feels weird for me to log into this place and write a post about a book (delightful, I hasten to add) as if nothing happened. I am still in shock that in my own city journalists and cartoonists were killed just because some extremists didn't like their political cartoons. I have never bought Charlie Hebdo myself, but I looked at their weekly covers placated everywhere and I smiled at their provocative courage. They were unafraid to address every uncomfortable or controversial subject and try to make people laugh with their cartoons. They weren't afraid, but they paid it with their lives. Freedom of expression seems easier and more accessible than ever before (just think about blogging!) and yet so challenged and endangered.
I urge you, in this period where we all make resolutions and reading plans, to not shy away from controversial books this year, and to use our freedom of expression to blog wisely and courageously.
***
This Nicolas Le Floch mystery is set in Paris in 1780. It starts when the population gets angry about disruptions due to overflowing cemeteries located at the center of the city (not only a sensory nuisance, but a real health hazard, as I read on a similar issue in the history of Victorian London by Judith Flanders). Paris population is prone to sudden flares of temper, and the 1780s French society is dancing on the brink of disaster.
After returning the peace to the streets of Paris, Le Floch is called to investigate the death of a former Navy bigwig, killed by the fall of his canopy bed (one danger we no longer need to worry about). It soon appears that the death wasn't just accidental, and that the victim was at the heart of a state secret involving Le Floch's former boss and current Navy State Secretary, Sartine. The victim had in his room a document that could endanger the Secretary' position and honnor, but the whole French Kingdom in its war against England. But he also had no shortage of enemy in his own family, as they all eagerly awaited his inheritance.
The more I read by Parot, the more I love his mysteries. It doesn't matter if I don't read them in order (this one is the 9th, coming before the Russian investigation). The pleasure and comfort come from reuniting with familiar characters once again and see what happens to them and how they interact. Parot's characters have depth and subtle ambiguities, there are almost too many of them. They also evolve and grow over the course of the series. I also love the language, a very successful imitation of the French that was used at the time, and I love about Paris, everyday life and food then, rendered in vivid details! I listened to this book in audio version, and I must confess that the plot was a tad too complex and full of twists and turns for me to register every detail without the possibility to flip back a few pages sometimes. But I happily got along and will certainly follow Nicolas Le Floch in about any adventure.
The added pleasure of reading this series is the parallel that we can draw to our contemporary era. France in 1780 was running close to bankruptcy, and everybody knows about the sorry state of the economy in Europe these days. Some advocated austerity, in 1780 (Necker) as in 2015, others want to spend and invest in order to reap future benefits. Some want to introduce reforms, some cling to their privileges. The comparison is uncanny, especially as we have the hindsight of what was coming ahead.