I have a lot of blog posts to catch up, but one post by Marina Sofia reminded me that I had not contributed to the fun meme hosted by Kate from Booksaremyfavouriteandbest for this month… yet. Technically, it's still August, so I can still play, right?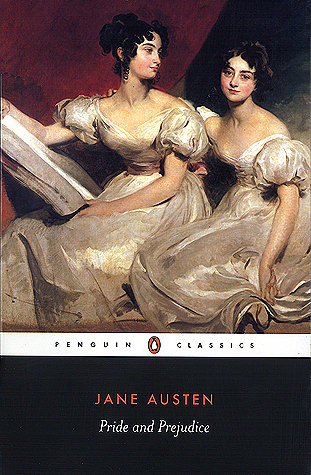 Especially as this month's pick is no other than Austen's Pride and Prejudice. Who am I to resist another attack of Mr. Darcy's wet shirt? But funnily enough, the first thought I had about Pride and Prejudice was not for the dashing gentlemen, but for the Bennett household full of five sisters!
There are so many novels with sisters, and somehow I skipped the most obvious one that would be Little Women, to go right to another set of favorite sisters of mine: Mary, Laura and Carrie Ingalls from The Little House on the Prairie. I know, that's a bit of a stretch to come from British reception rooms to the great outdoor of the American prairie, but besides the obvious point that there's a lack of money in both books, the second sister is in both books the spunky main character who achieves unexpected things!
Once I was outdoor, there was no going back indoors! Minnesota's frontier and Ma Ingalls' nerves and resourcefulness made me think of Elinore Pruitt Stewart, another homesteader who was determined to make it on her own in the empty territories of the West. I recently read her Letters of a Woman Homesteader, that she wrote in Wyoming at the beginning of the century (from 1909 to 1913). She was determined to show that a woman had it better in the wilderness than if she remained in poverty in the city slums.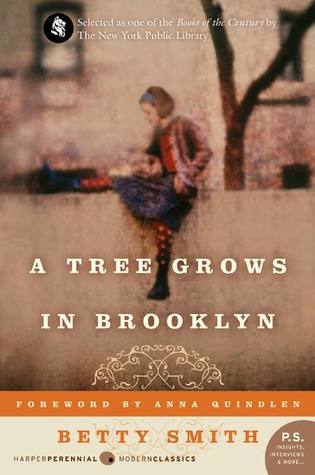 And I can believe that living in city slums was quite hard when I remembered the fate of young Francie Nolan growing up in Brooklyn in the same period (The book starts when she's 11 in 1912). Betty Smith's A Tree Grows in Brooklyn doesn't sugar-coat the life in tenements, but her main character is resourceful and always positive, and I'd like to think that she and Elisabeth Bennett would get along fine together. I read this book several years ago as an adult, and I can see why this is a classic.
Francie Nolan is Irish-American, her parents are immigrants of the first generation, and although New York tenements weren't great, they probably were a step up from dire poverty in Ireland. That's how I crossed back the Atlantic to reach…
Angela's Ashes by Frank McCourt. It's ironic that I give this book's title in this meme because I didn't like the book. At. All. It was a real tear-jerker and I didn't like being emotionally manipulated into feeling sorry and depressed over little Frank. But it is so full of whiny clichés for Irish poverty memoirs that it is a reference and a jumping-board to define what you don't want when it comes to poverty novels, and books about Ireland in general…
And so I leave this book behind to turn to Tana French's Faithful Place, the one book that introduced me to Tana French in the first place. Another Frank, another dysfunctional Irish family, another case of sordid poverty, but a lot more nuances than in Angela's Ashes. In Faithful Place, the move that Frank and his girlfriend Rosie want to attempt is not to get to America like Francie Nolan's parents and Franck McCourt, not to settle down into new territories like the Ingalls or Elinore Pruitt, they just want to go to London (like one of the Bennetts sisters?).
Another spunky Irish girl who wants to go to England and whose fate is dark and mysterious is April Latimer, a friend of Dr Quirke's daughter Phoebe in The Silver Swan, the third Dublin mystery by Benjamin Black, aka John Banville. I loved reading those books and I quite enjoyed the series with Gabriel Byrne. April is supposed to have crossed over to London, and just like Rosie, no one has heard from her ever since. Benjamin Black's 1950s mysteries are filled with atmosphere, dripping with rain and Catholic repression and guilt. A whole different tone from Jane Austen, but the language is just about as refined.
Well, the game didn't make me travel far geographically, but the last book is about as far from the first in terms of genre and tone and period as you can get!