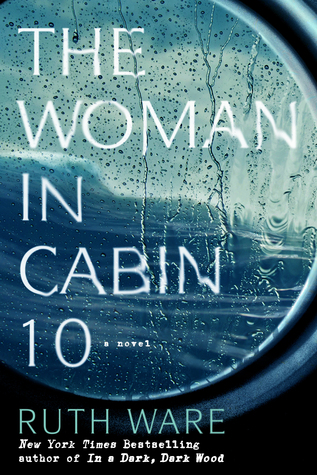 Ruth Ware, The Woman in Cabin 10 (2016)
Am I becoming a picky reader? (or: Should I consider that I've been a hidden picky reader all the time, and that I can no longer hide?). This book was so hyped up last year, that I expected a feast of thrills and doubts and hypothesis, along with twists and turns that I would never ever imagine.
Gone Girl on a Boat? I was so sold on that.
Instead of which, meh. The main character share some similarity with those of Gone Girl and The Girl on the Train: unlikeable and unreliable. Is that becoming a trademark? Where did all the nice, feisty, reliable main characters disappear? (Did anyone from marketing throw them overboard? eh, eh…)
Instead of being alcoholic and traveling by train, the narrator (Lo, a nickname for Laura) travels on a luxury boat and has deep anxiety (she's on medication for it), heightened by a recent burglary in her home (while she was there). The scene was realist enough, frightening enough, and I should have felt sorry for her, but instead she grated on my nerves the wrong way.
She was rather weak and dull, and after the intense moments of the burglary and of the scene she witnesses on the boat, the investigation itself is rather slow and boring. The locked-room configuration (à la Agatha Christie) had lots of potential but it was not really satisfying, especially as things moved towards the implausible at the end. I was waiting for a twist, … a tiny, confusing one came on the last page but it was too late for me.