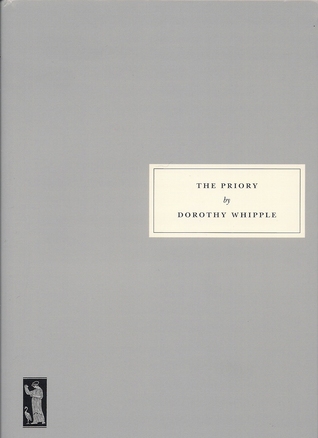 Dorothy Whipple, The Priory (1939)
Wow, it took me about 6 months to read this book. Yes it's a big book (536 pages, and I'm not counting…), but still, I'm not generally afraid of big books (Outlander? 11/22/63?) Actually, it was a tough read for me, and there were many times when I wanted to give up on it.
It's only because this book was on my shortlist of 10 titles I wanted to read in 2017 that I stuck with it (more on this resolution another day). There were times when I did wonder why everybody had such a glowing opinion of the book. There were long weeks where I didn't even crack the spine open and it sat there, collecting dust.
Is it any good? Now that I'm on the other side, I can say "yes" and I finally "get" why this book was a publishing success during Dorothy Whipple's life, and why Persephone Books has it on its bestseller list, and why it has a 4.18 average on Goodreads at the time I write this post. But for the first half of the book (probably 250 pages in), I didn't enjoy it. I didn't get the characters, I didn't warm up to any of them. And there are many of them.
The Priory is a mansion where the Marwood family lives. They are gentry, but they don't have any money any more, and they scrape by in their derelict mansion, barely keeping up appearances (they still have a lot of staff). The Major, a widower, is only interested in cricket, the two daughters are selfish and spoilt, the major's young new wife is incompetent, the nurse she hires is stiff and proud… There are many other people in the "cast" and they each have their fair share of flaws. There is a comic tone at the beginning which I found most unsettling (I rarely if ever get comic books in English, something always gets lost in translation…) and I wondered if I was in a kind of tongue-in-cheek Upstairs/Downstairs comedy.
But when weeks became months, the book turned into something else, the characters started to develop and I started to like them more. I could see past their flaws and find them endearing, or with redeeming qualities. Perhaps it was just me becoming more familiar with them, but I started to feel sorry for them. The Major's daughters had no education whatsoever, and they have no other prospect but marrying well. Both marriages end up being problematic in some respect, and the tone veers into nostalgia, melodrama, sentimental and even tragedy as everyone dreads the upcoming war. I was most interested in how the evolution of society (women working, women wanting to have a say in general) permeates a family with old Victorian or Edwardian principles.
The ending was nice, but as it is set in 1939 it made me shiver in retrospect to think of what those characters would have had to endure in the following years if the novel had continued (not that I wish for 300 pages more…)