I missed several months, but the game is always so fun, as Marina Sofia reminded me in a recent post! This meme is hosted by Kate from Booksaremyfavouriteandbest and this month's starting book is Stephen King's It. I'm going to take an easy route, because December is a hectic month and we all need a bit of comfort. So it's all so natural that I want to get away from "It" as quickly as I can!
I don't have anything personal against clown, but I have plenty against books that give you trepidation for years. I never read this one, and I don't think I ever will, because I am so a chicken with horror books, but I can say that I read some Stephen King after all. Last year I read 11/22/63 and I loved it!
Much to my surprise, I was sucked in by the characters and the plot line. I would never have bet anything on a time travel story.
This guy knows how to write! Well, I never doubted that, because quite a number of years ago I read On Writing, and it is such a good reference book. Along the years I pared down my collection of books on writing, but this one remained in my mind…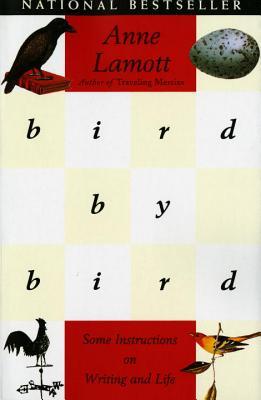 Along with my beloved hardcover edition of Anne Lamott's Bird By Bird, which I found on a "Take One Leave One" shelf in the Beijing Bookworm Café, many years ago. Anne Lamott and I are very, very different and I'm not sure I relate to anything in her world (San Francisco, hippie Christian faith, single motherhood, addiction and alcoholism are typically not my cup of tea) but her voice is so friendly, her pep-talk so effective that I return to this book regularly, just to turn a few pages and be reminded that I can write shitty first drafts as long as I show up to write a few more words on the story that matters to me.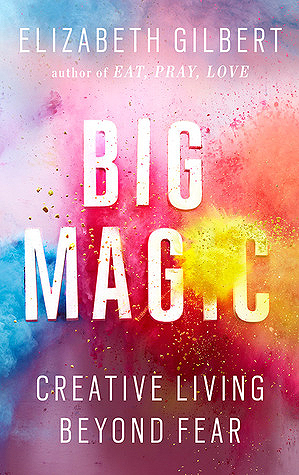 Another warm voice that comes to mind whenever I doubt my writing is Elizabeth Gilbert, whose book Big Magic I read during the writers retreat I joined in 2016. I wanted to highlight so many pages in the book (that was from the library!), and the book remained in my mind a long time thanks to the podcast she released.
I have been quite conflicted with her book "Eat Pray Love", and rather more interested in her follow-up book on marriage "Committed" (which I now find equally problematic following Gilbert's divorce), but I want to finish with a fun twist and not give you yet another self-help non-fiction geared towards women.
What does Big Magic's subtitle "Creative Living beyond Fear" and "Committed" inspire me? I give you Stephen King's Misery, which I haven't read. I understand that both main characters are equally (but not in the same way) committed to the creative process, and it is a reference when it comes to writer's block and how to overcome it, right? So here I come full circle, and who knows, perhaps I'll try another Stephen King in 2018?